Do you dream of having your own herb garden but lack the outdoor space or time to maintain one? If so, Click & Grow's smart indoor herb gardens are the perfect solution for you. With the convenience and ease of use they offer, anyone can grow fresh, organic herbs and flowers right in their home – no green thumb required!
In this blog post, I'll explore the numerous benefits and joys of using Click & Grow's innovative indoor gardening solutions and how they can revolutionize the way you garden. Ready to transform your indoor space into a lush, green oasis?
Why Choose a Smart Indoor Herb Garden?
Gardening has long been a popular hobby and a great way to enjoy fresh produce. However, not everyone has the luxury of a spacious backyard or the time to tend to a traditional garden. This is where smart indoor herb gardens come into play.
They offer a practical solution for urban dwellers, busy individuals, and tech-savvy consumers who want to grow their own herbs without the hassle of traditional gardening methods. Here are some of the key benefits you can enjoy with Click & Grow's smart garden technology:
Fresh, Organic Herbs All-Year-Round
One of the most significant advantages of using a smart indoor herb garden is the ability to grow fresh, organic herbs all year round. No need to wait for the right season or weather conditions; you can enjoy your favorite herbs anytime you want. Furthermore, you'll have peace of mind knowing exactly where your herbs come from and that they're free from harmful chemicals.
Low-Maintenance Gardening
Click & Grow's smart indoor herb gardens are designed for ease of use and minimal maintenance. The innovative technology takes care of watering, lighting, and nutrient distribution, ensuring your plants receive the optimal care they need to thrive. All you need to do is plug it in, plant your desired herbs, and watch them grow.
Space-Saving and Stylish
Living in an apartment or a small home doesn't mean you have to sacrifice your love for gardening. Click & Grow's smart indoor herb gardens are compact and stylish, allowing you to incorporate them into any living space effortlessly. Grow your herbs in your kitchen, living room, or even your bedroom – the possibilities are endless.
Sustainable Living
By growing your own herbs, you're taking a step towards a more sustainable lifestyle. You'll reduce your need for store-bought herbs, which often come packaged in plastic and have traveled long distances, contributing to a larger carbon footprint. With Click & Grow, you can feel good about your environmental impact while enjoying fresh, organic herbs.
Click & Grow: The Ultimate Smart Gardening Solution
Now that you know the benefits of smart indoor herb gardens let's dive deeper into what makes Click & Grow stand out from the competition.
Innovative Smart Soil Technology
At the heart of Click & Grow's success is its patented Smart Soil technology. This unique growing medium provides your plants with the perfect balance of nutrients, oxygen, and water, ensuring optimal growth and health. Additionally, the Smart Soil releases nutrients in sync with your plants' life cycle, eliminating the need for additional fertilizers.
Energy-Efficient LED Lighting
Click & Grow's smart indoor herb gardens come equipped with energy-efficient LED lighting, mimicking natural sunlight to provide your plants with the ideal spectrum of light for photosynthesis. This ensures your plants grow strong and healthy, even in rooms with little to no natural light.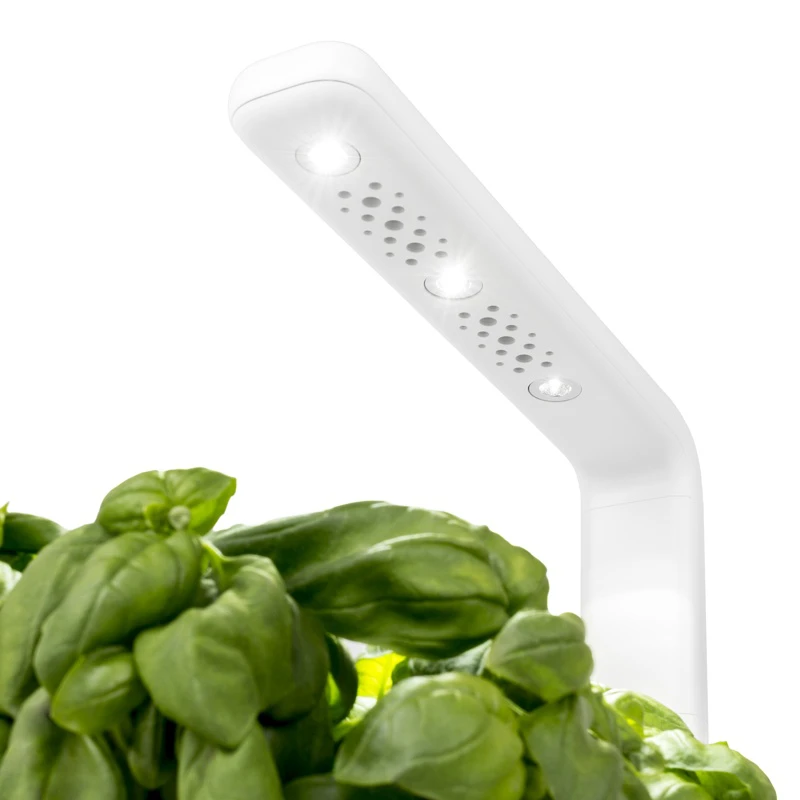 Wide Variety of Plant Pods
With over 60 different plant pods available, Click & Grow offers an extensive selection of herbs, fruits, vegetables, and flowers for you to choose from. Whether you're a culinary enthusiast, a health-conscious individual, or simply someone who loves plants, there's a plant pod for everyone.
Exceptional Customer Support
Click & Grow is known for its exceptional customer support. From helping you choose the right smart garden for your needs to providing gardening tips and troubleshooting assistance, their team of experts is always ready to help you make the most of your Click & Grow experience.
Summing Up Smart Indoor Herb Garden Kit
I absolutely love my Click & Grow! It's so easy to use, and I've been able to grow fresh basil, mint, and parsley in my tiny apartment. I use the herbs in my cooking almost every day, and they taste so much better than store-bought ones.
Click & Grow is the ideal solution for anybody who is interested in growing their own herbs without many of the inconveniences that can come with traditional gardening. Their smart indoor herb gardens combine intelligent soil, energy-efficient LED lighting, and a rich selection of plant pods to ensure that your plants have everything they need to thrive.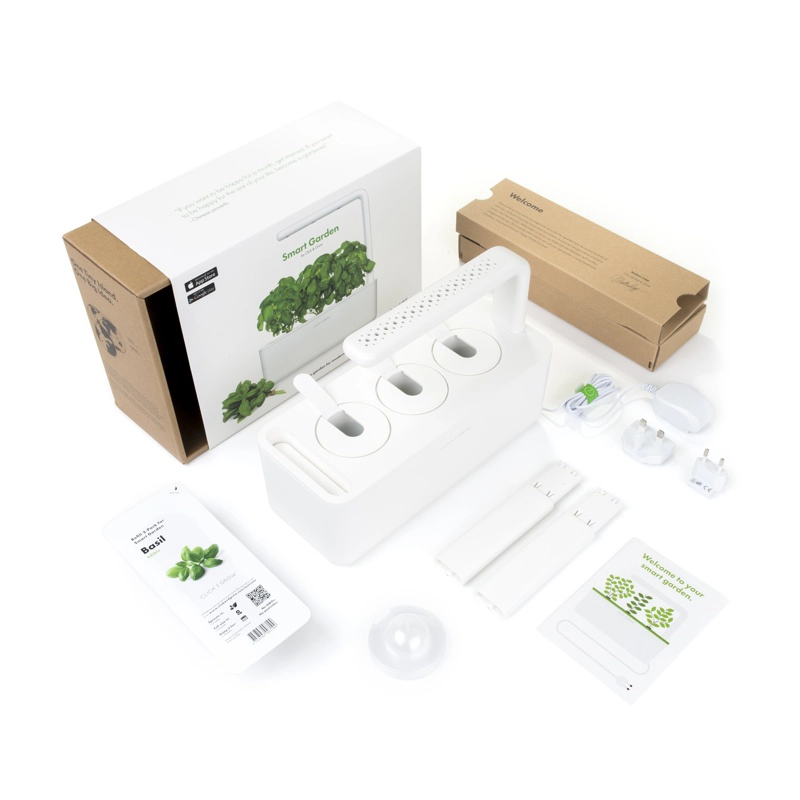 Plus, with Click & Grow's exceptional customer service team always on hand to help, you can rest assured you'll have all the advice and assistance you need. If you're looking for the ultimate smart gardening solution and want to experience the sheer delight of harvesting fresh herbs year-round – then click & grow is definitely worth considering!
Ready to Transform Your Gardening Experience?
Experience the joy and benefits of gardening right in your home with Click & Grow's smart indoor herb gardens. No green thumb required – just plug, plant, and enjoy fresh herbs all year round. Join thousands of satisfied customers and revolutionize the way you garden with Click & Grow. Don't wait any longer – start your smart gardening journey today!
This post may contain affiliate links and I may earn a small commission for purchases made through these links, at no additional cost to you.